Recycle That!
Often folks ask where they can recycle stuff…  We take clean #5 plastics (yogurt containers, Preserve plastic products & some take out containers) at Green in BKLYN.  And often print info here on the blog about local recycling collection events.

But, one of my favorite resources, the Council on the Environment of New York City, has even more recycling info on their site.  Below is their condensed version…  I suggest you visit their site & sign up for all kinds of great environmental info!  Enjoy & happy recycling…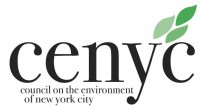 NYC has an extensive recycling program, and there are many ways to recycle additional materials. Here are just a few resources. Check out www.NYC.gov/nycwasteless for a comprehensive collection of recycling information and resources.
Batteries
Rechargeable batteries are prohibited from household garbage and can be recycled at stores that sell batteries of that type. For more info on this law, visit www.nyc.gov/nycwasteless or call 311. Select Greenmarkets have collection bins for cell phones and rechargeable batteries or you can visit www.RBRC.org to get a bin for your building.
Single-use alkaline batteries can be recycled at Interstate Batteries on Berrian Blvd in Astoria and at the NYC Department of Sanitation's Special Waste Drop-Off Site in your borough. (Note: Whole Foods and 3RLiving have suspended their in-store battery collections).
For more information on disposing of batteries in NYC visit NYCWasteLe$$.
Business Recycling
All businesses must recycle in NYC. Visit the NYCWasteLe$$ page dedicated to businesses, which provides tips and resources for setting up a recycling program. Looking to get rid of reusable items without loading up a landfill, or trying to save money by acquiring used goods? Check out NY WasteMatch – a free match-making service for used and surplus goods. This commercial materials exchange helps businesses save money on purchases and/or disposal, while also helping the environment.
Bicycles
Tired of your old bicycle? Donate it to Recycle a Bicycle or Time's UP! and make someone's day!
Building Materials
Save money on renovations by buying from and donating to NYC's building materials reuse centers, Build It Green! and Rebuilders Source. Visit their websites to view their inventories of cabinets, doors, appliances, paint and more.
Cell Phones
Any store that sells cell phones in New York State has to take them back. You can also recycle your old phone for a cause through Collective Good, which will refurbish it for reuse if possible.
Compact Fluorescent Light Bulbs (CFLs)
Compact Fluorescent Light bulbs (CFLs) save energy and last much longer, but still require disposal eventually. These items, which contain trace amounts of mercury, are permissible in household garbage but can be recycled at several sites in the City. Get more info on light bulb recycling and CENYC's CFL recycling pilot program at www.cenyc.org/CFL.
Compost
Why let your food scraps go to waste? Many NYC community gardens offer composting to turn your coffee grounds, vegetable trimmings and other organic waste into "black gold" to fertilize flowers, vegetables and trees. Find out where at www.nyccompost.org or drop it off at the Union Square Greenmarket with the Lower East Side Ecology Center or at the Ft. Greene Greenmarket for composting at local community gardens. Check out the Manhattan Compost Map from Green Map for more local compost resources.
Clothing & Textiles
Materials such as old clothing and linens represent 6% of NYC's waste but are 100% recyclable at our weekly Greenmarket textile recycling collections: Fridays at 97thSt. (8a-2p); Saturdays at Grand Army Plaza in Brooklyn (8a-4p), Ft Greene (8a-3p), McCarren Park (8a-2p), Inwood (8a-3p); Sundays at Tompkins Sq. (8a-2p) and Jackson Hts (8a-3p)JUL-NOV only; and Mondays & Saturdays at Union Square (8a-6p). Items in wearable condition can also find a new home through Freecycle™ New York City or local charities. Contact Wearable Collections for information on setting up a collection in your very own apartment building!
Computers & Electronics
Although they are a small portion of the waste stream by volume, computers and electronics contribute about 70% of the toxicity to landfills. There are many recycling opportunities for these items. Find upcoming collection days on our Recycling Events page, visit Take It Back NYC for info on manufacturer recycling or click here for info on free computer recycling at local Goodwill stores.
Food
Food that is still edible need not go to waste. Find a soup kitchen or food pantry near you with this handy interactive map from the NYC Coalition Against Hunger. Large volumes of canned food can be donated through the Food Bank for NYC. Contact City Harvest for information on donating large amounts of fresh, perishable and prepared foods.
Furniture
Goodwill Industries, The Salvation Army, St. Vincent DePaul, Housing Works, Everything Goes, Furnish-a-Future and other non-profit organizations provide good homes for old furniture. You can also look for takers through Craigslist.org and Freecycle.org
Ink Cartridges
Refilling ink cartridges reduces the amount of plastic that goes into the landfill. See Fine Star Imaging, Cartridge World, and Staples. Prepaid return labels or envelopes are available on all brands of toner and ink cartridges so you can return them for free recycling.
Junk Mail
Take your name off of mass mailing lists with the Direct Mail Marketing Association and reduce catalog waste with Catalog Choice. Opt out of offers for credit cards and insurance through the Consumer Credit Reporting Industry. Stop unsolicited telephone books with the new Yellow Pages Opt Out.
Plastic Bags & Plastic Film
They make up 7.5% of our waste, and they never degrade. The key is to reduce your use of plastic bags. If you need to recycle your "stash" you can do so at many stores around the city, thanks to a recent local law that requires recycling of plastic film such as shopping bags, dry cleaning bags and newspaper bags.
Tubs, Cups & Other Plastics
Though not collected for recycling by the city, plastic tubs such as margarine and yogurt cups can be recycled at the Park Slope Food Coop. Bring #5 containers and Brita pitcher filters to most Whole Foods locations, mail to Preserve Gimme 5, 823 NYS Rte 13, Cortland, NY 13045. Click here to find drop-off sites in NYC.  NOTE: You can drop them off at Green in BKLYN, too!
Shoe Repair & Recycling
Don't throw them out, resole them. An artifact of the past in many cities; the shoe repair business in New York City is thriving. These shops offer great value by extending the life of good shoes. If your running shoes are worn completely, you can recycle them through the Reuse-a-Shoe program, which makes them into athletic surfaces. You can drop off any brand of rubber-soled shoes at Niketown, 6 East 57th Street (212.891.6453) or mail them to the Nike Recycling Center, c/o Reuse-A-Shoe, 26755 SW 95th Ave., Wilsonville, OR 97070.
Swaps & Exchanges
Items that are no longer useful to you can still be helpful to others. Try catch-all resources like Craigslist.org or Freecycle.org or search NYC Stuff Exchange for a wide array of reuse options. And don't miss CENYC's Stop N' Swaps!
Technotrash
Recycle CDs, floppy disks, VHS tapes, etc. by purchasing a Technotrash bin from Green Disk.