Another E-Waste Drive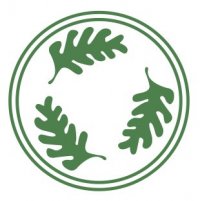 The Lower East Side Ecology Center is hosting a whole bunch of E-Waste Recycling Events this month.  In celebration of our glorious Earth, LESEC will celebrate Earth Day (April 22) all month long with electronic waste recycling events throughout the city.
This is the month to clear out all your working & non-working computers, monitors, printers, scanners, keyboards, mice, cables, TVs, VCRs, DVD players, phones, AV equipment, cell phones & PDAs.  LESEC will take them.  Where?  When?  Check the schedule below:
Saturday, April 2 (10am-4pm) @ Staten Island Mall, Parking Lot F (near main entrance) – 2655 Richmond Avenue, Staten Island
Sunday, April 3 (10am-4pm) @ Union Square Park, North Plaza – Broadway at East 17th Street, New York
Saturday, April 9 (10am-4pm) @ Queens Library at Broadway – 4020 Broadway (btw. Steinway Street a 41st Street), Queens
Saturday, April 9 (10am-4pm) @ Poly Prep Country Day School – 9216 Seventh Avenue (btw. 92nd Street & Poly Place), Brooklyn
Sunday, April 10 (10am-4pm) @ Sephardic Community Center – 1901 Ocean Parkway (at Avenue S), Brooklyn
Sunday, April 10 (10am-4pm) @ Morningside Park, Morningside Avenue (btw. 113th Street & 114th Street), New York
Saturday, April 16 (10am-4pm) @ Tekserve, 119 West 23rd Street (b/w 6th Avenue & 7th Avenue), New York
Sunday, April 17 (10am-4pm) @ Van Cortlandt Park, Broadway (btw. Manhattan College Parkway & Post Road), Bronx
Saturday, April 30 (10am-4pm) @ PS 29 Schoolyard, Baltic St (btw. Henry St. & Clinton Street), Brooklyn, NY
Saturday, April 30 (10-4pm) @ Sunnyside Community Services, 39th Street (btw. Queens Blvd & 43rd Avenue), Queens
And if you have questions, call 212-477-4022 or email lesecologycenter.org.