Earth Hour – TODAY 3/31 8:30-9:30pm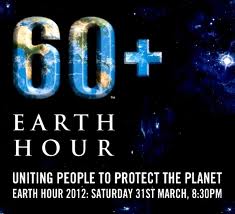 Today from 8:30-9:30pm, Green in BKLYN will shut off our lights and electricity. We'll be participating in Earth Hour, a world-wide event, and we hope you'll join in too.
As they say on the World Wildlife Fund's blog site,
"We only have one planet.  You can help protect it (by) participating in the world's largest single campaign for the planet: Earth Hour. It starts by turning off your lights for an hour at 8:30 pm on March 31, 2012 in a collective display of commitment to a better future for the planet.
Think what can be achieved when we all come together for a common cause."
One hour, one day, all seven continents, thousands of cities, at hundreds of landmarks and with hundreds of millions of people around the world. It's big, it's powerful and it's easy.
Enjoy the  dark and the quiet for an hour tonight so we can enjoy each other and the planet for many, many more years.
PS – Wanna do more…  Then check out WWF's I Will If You Will YouTube Challenge.