Fudge & Linen @ Green in BKLYN 10/13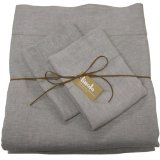 Next Saturday, October 13 from 12:30-4:30pm , the folks from Linoto Linens & Super Foxy Sweets will be at Green in BKLYN.
It'll be a day of decadence with amazing, tasty vegan fudge (in Mint, S'mores, Walnut & Classic) & beautiful, hand-crafted linens (towels, sheet sets, boxer shorts & more).  A pop up store of luxury & (sweet) taste in our little shop.
Linoto & Super Foxy Sweets are both local companies that make beautiful products by hand, focus on awesome customer service & care about incredible craftsmanship.  They're contemporary companies that do it old school – with class, clarity & conviction!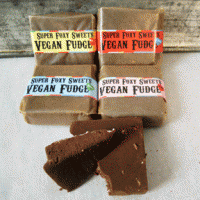 I love Jane & Justin, from SFS & Linoto respectively, what they do, what they make & who they are.  You will too.  Come join us & see!
WHAT: Pop Up Linen Shop & Vegan Fudge Tasting
WHERE: Green in BKLYN, 432 Myrtle Avenue BKLYN
WHEN: Next Saturday, October 13th 12:30 -4pm
PS – Green in BKLYN is the first and only retail store in the US to carry Linoto.  And we couldn't be more excited to do so!