Pangea Organics 15% Off at Green in BKLYN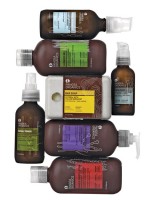 Pangea Organics is at it again with 15% off all their skincare products through the middle of October!
With products that are now certified 100% organic (and that really work), Pangea Organics are a terrific treat for your skin and your body.
Plus, they now have  really great hand cream. In travel size! Now you know you're gonna need that stuff!