Green Tips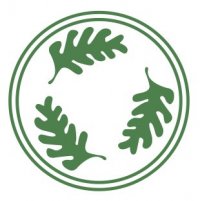 Spring (cleaning) is here and the Lower East Side Ecology Center (LESEC) has scheduled a number of electronic waste events to help clear old and unwanted electronics out of your closets without trashing the environment! Drop-off your tech gear at locations in all five boroughs during March, April and May to have it responsibly recycled.
A list of acceptable materials can be found here.  LESEC accepts electronics from households, not-for-profit organizations and small businesses (less than 50 employees) but they don't accept home appliances such as microwaves, refrigerators, air conditioners, vacuum cleaners, kitchen appliances, etc.  They also do not accept carbon monoxide and smoke detectors.
For directions, flyers and more information, go to LESEC's website.
Also, check out their E-Waste Warehouse if you can't make it to one of their events.
SCHEDULE OF SPRING E-WASTE EVENTS:

March 16, 2013 | 10:00am - 4:00pm
5th Avenue between Douglass and Sterling Streets,
Brooklyn, NY 11217
March 17, 2013 | 10:00am - 4:00pm
Sephardic Community Center, 1901 Ocean Parkway (at Avenue S),
Brooklyn, NY 11223
April 06, 2013 | 10:00am - 4:00pm
Tekserve, 119 West 23rd Street (between 6th Avenue and 7th Avenues),
New York, NY 10011
April 07, 2013 | 10:00am - 4:00pm
Jewish Community Center, Parking Lot 1466 Manor Road,
Staten Island, NY 10306
April 07, 2013 | 10:00am - 4:00pm
Delancey Street (north side) between Chrystie and Forsyth Streets,
New York, NY 10002
April 13, 2013 | 10:00am - 4:00pm
Maria Hernandez Park, Knickerbocker Avenue (Starr and Suydam Streets),
Brooklyn, NY 11237
April 13, 2013 | 10:00am - 4:00pm
Habana Outpost, Fulton Street (S Portland Avenue and S Oxford Street),
Fort Greene, Brooklyn, NY 11217
April 14, 2013 | 10:00am - 4:00pm
Landmark Courthouse, Third Avenue and Brook Avenues, Melrose,
Bronx, NY 10451
April 14, 2013 | 10:00am - 4:00pm
Van Cortlandt Park, Broadway (Manhattan College Parkway and Post Road),
Bronx 10471
April 20, 2013 | 10:00am - 4:00pm
JJ Byrne Playground, 5th Avenue between 3rd and 4th Streets,
Park Slope, Brooklyn, NY 11215
April 20, 2013 | 10:00am - 4:00pm
Poly Prep Country Day School, 9216 Seventh Avenue at Baseball Field,
Brooklyn, NY 11228
April 20, 2013 | 10:00am - 4:00pm
St. George Day, Victory Boulevard and Bay Street, St. George,
Staten Island 10301
April 21, 2013 | 10:00am - 4:00pm
Amsterdam Avenue between West 73rd and West 74th Streets,
New York, NY 10023
April 27, 2013 | 10:00am - 4:00pm
P.S. 101Q, Standish Road between Slocum Crescent & Childrens Lane,
Forest Hills, Queens, NY 11375